Jewelry can have a wide variety of prices depending on the piece. The jewelry you value highly may only be worth a few dollars, while an item as seemingly basic as a necklace may be worth hundreds. So, how would you determine the value of a stone you just bought at a yard sale that looks amazing? You may do a few things on your own to investigate the hidden treasure you uncovered.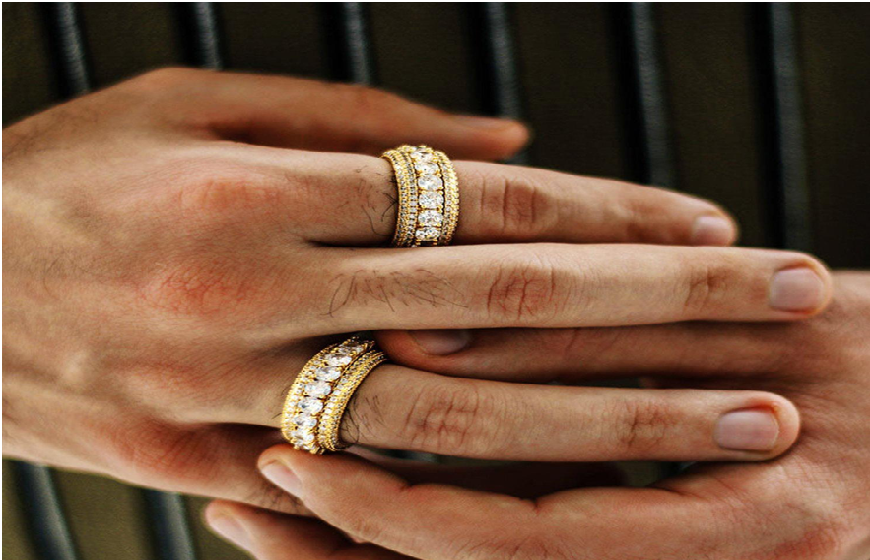 The Stone
Although imitation gemstones might be distinguished by their flawless appearance, poorly made jewelry is typically easy to recognize. Like all other types of rocks, gems are made up of minerals; hence they may contain inclusions and other flaws. Diamonds are natural and frequently display flaws similar to those found in other gemstones at a magnification.
Imitation diamonds and other precious stones are often created using a combination of plastic and glass, making them unnaturally flawless to trick those not on guard.
The Craftsmanship
Usually, the poor quality makes it simple to determine if something is fake immediately. Scrutinize your jewelry to ensure the craftsmanship quality is up to par. An elegant necklace or bracelet should have reasonably smooth and substantial-looking links rather than ones that pinch. It is crucial to check the mounting and setting of any stone in a piece of jewelry.
Although costume jewelry often merely uses glue to hold the stones in place, a close examination will reveal that it can easily pass for the genuine kind. While these particulars might appear evident at first glance, they are simple to overlook in an image or online graphic.
Certification
A certificate should confirm the origin and quality of every diamond you purchase, and any recognized gemological institute may supply this information. If your jewelry doesn't come with certification, you should insist on getting it. Pay close attention to any additional reading material that may be included with your purchase, such as instructions for cleaning or caring for your jewelry. The printing quality, as well as the language and spelling, may reveal fake items.
Hallmarks
One hallmark can reveal the item's metal content, and another can show the nation of manufacture, the designer, or the creator. The typical locations for these inscriptions are the necklace clasp, ring shank, bracelet shank, or earring back. Unless the hallmark is worn out, all fine jewelry should be hallmarked.
The purity of the gold is indicated by the hallmarks 18K, 14K, 10K, 750, 585, and 375. The letters 950, PLAT, or PLAT are frequently used to mark platinum, and the well-known silver hallmarks are 925, Silver 800, and Sterling. Even though various trademarks are available, you can be confident that your jewelry is of high quality if it bears a hallmark.
The Seller
When purchasing jewelry online, exercise caution. Verify the reputation and expertise of the seller. Avoid buying anything from an unregulated market since fakes might thrive there. Even better, stick with well-known jewelers like VRSLA you can rely on to only offer you genuine items. Read reviews on these websites to see what other people's experiences have been like.